The new season kicks off in just two weeks' time and the political turmoil within F1 is already reaching boiling point, with conflicting opinions over qualifying and the halo. Here is a run-down of the championship contenders and how they will fare over this season: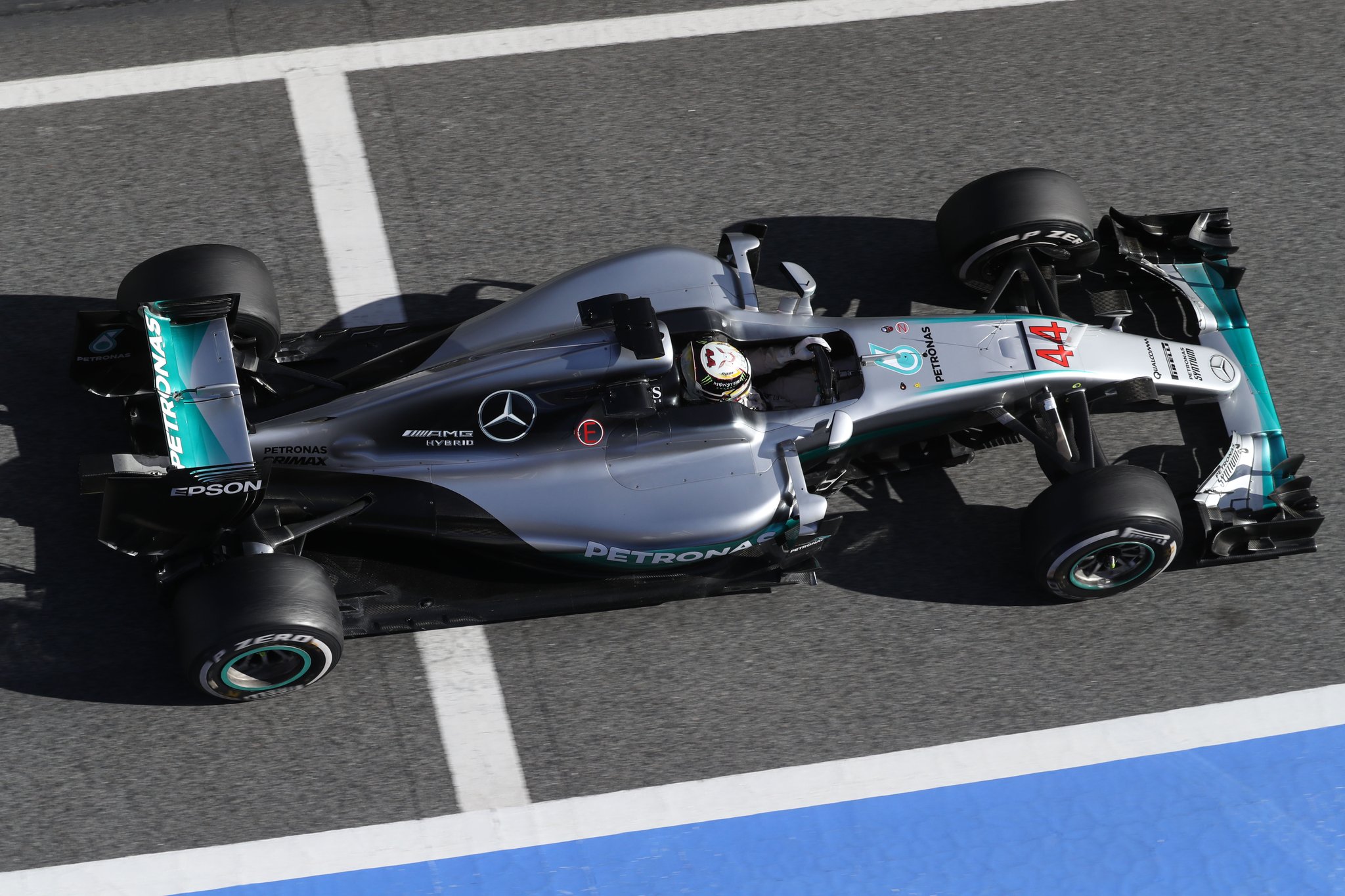 Mercedes AMG Petronas
Predicted constructors' position: 1st
Success for the Silver Arrows appears to be ominous once again and barring any major mishaps, a third consecutive driver's and constructors' world championship should be the bare minimum. The Brackley-based squad accumulated a mammoth 3054 kilometres in testing, with just a single mechanical failure suffered on the morning of Day 3 on Test 2. Consistently fast times on the soft and medium tyres indicates a continuance of the team's regimented formula for success. Lewis Hamilton suffered a slide in form after sealing the WDC in Texas last season, but modifications in the new W07's setup should help the triple WDC avoid a difficult start to this season. The Briton complained of developments to last year's W06 lacking a positive front end towards the end of last season, but his relationship with the Mercedes head management of Toto Wolff, Niki Lauda and Paddy Lowe remains as firm as ever. Nico Rosberg needs to maintain the form he displayed in his three race winning streak from the end of last season, but his frosty relationship with Hamilton remains a gripping contention. With no signs of their rivalry ameliorating, their prospective championship battle with the Ferrari drivers may intensify their feud and inflict catastrophic acrimony upon their management.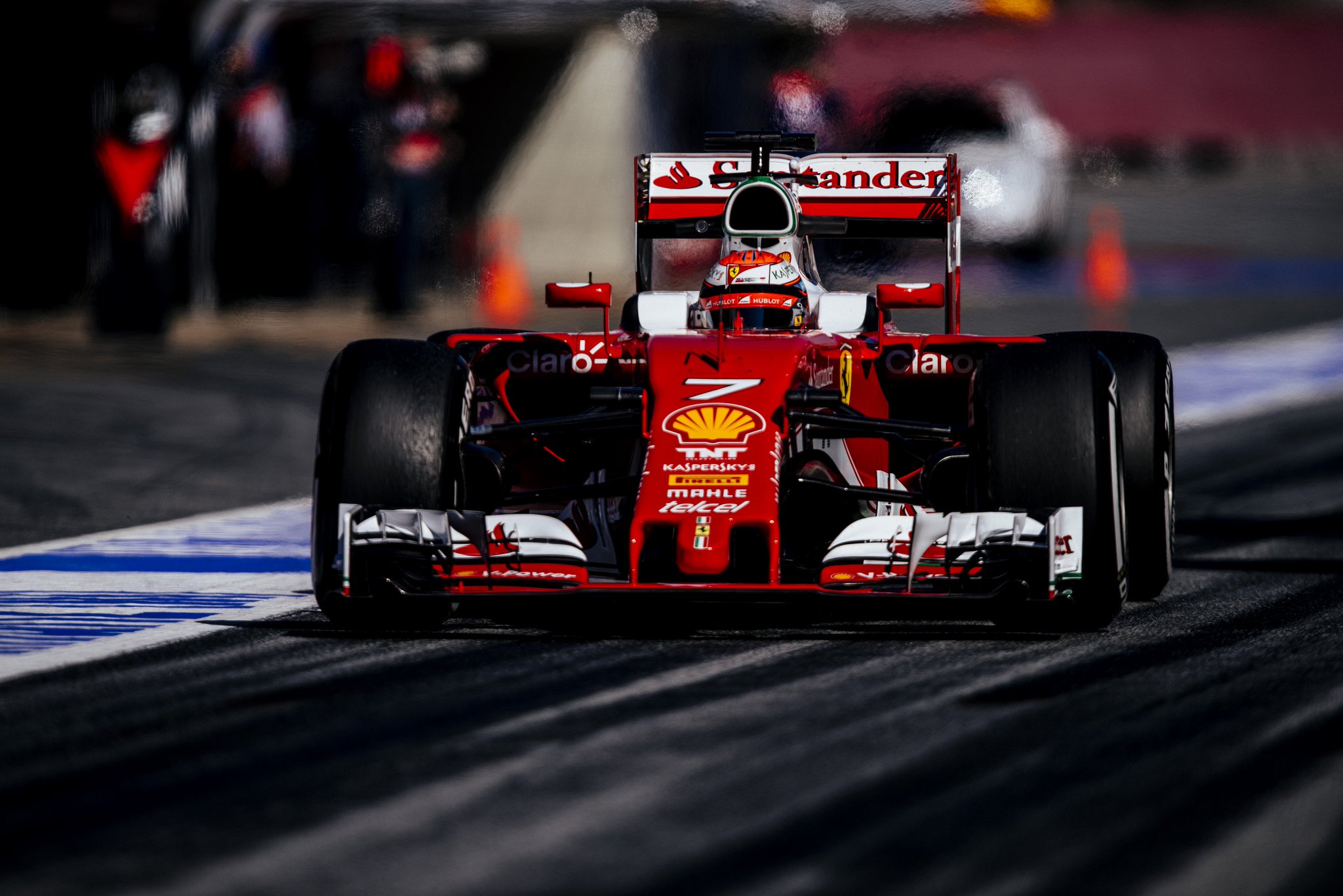 Scuderia Ferrari
Predicted constructors' position: 2nd
The Maranello boys completed a radical overhaul of their design and engineering philosophy for their 2016 challenger SF16-H. Pre-season testing indicated Ferrari have halved the gap in terms of both qualifying and race pace, with Kimi Raikkonen's fastest laps being 0.2-0.3 seconds behind Mercedes. The Iceman's reputation has sharply declined in the past two seasons, but with many anticipating 2016 to be his final year of F1, many believe the congenial Finn will surmount one last hurrah for the WDC. With this year's car reverting to a push-rod suspension, many believe this will help both Raikkonen and his illustrious team-mate Sebastian Vettel. In spite of a spectacular return to form last season for the quadruple champion, Vettel is still doubted by some and he must prove he is not inferior to Hamilton or Fernando Alonso. A strong championship challenge for the German therefore is an absolute must, as his stable friendship with the Iceman and the management of Mauricio Arrivabene, Sergio Marchionne and James Allison will be vital. Doubts, however, remain over the reliability of the SF16-H and how this will afflict both drivers' seasons. In addition, if Ferrari overtake Mercedes in raw pace, then question marks over their technical partnership in conjunction with the new Haas team may be raised by Mercedes.
THINGS TO WATCH OUT FOR:
As Hamilton and Vettel do not carry the same considerable advantage over their team-mates Rosberg and Raikkonen as Schumacher and Hakkinen (driving for McLaren-Mercedes) enjoyed over Barrichello and Coulthard 16 years previously, a dramatic swing in fortunes may result in Nico and Kimi leading their teams' championship challenges towards this season's conclusion
Rosberg will need to be careful to avoid making the same PR gaffes when he tried to joke with Vettel about inviting Ferrari to the Mercedes during the post-Australian Grand Prix qualifying of last year. In addition, his attempts to slur Hamilton with accusations of selfishness when he claimed the Briton was "driving too slowly" during last year's Chinese Grand Prix is something he needs to avoid doing again
Hamilton needs to avoid allowing his personal life being as much of a topic of gossip for tabloids as before and avert temptations off the tracks
The Mercedes management may impose team orders upon their drivers if Ferrari are able to pose a real challenge
It is unlikely either team will introduce a new B spec of their models, as work on the new regulations for 2017 will gradually steer away part of their technical department's focus
As a four-way battle for the WDC may ensue, Mercedes must be careful to avoid the pitfalls which McLaren suffered during 2007, where tensions between Alonso and Hamilton and team principal Ron Dennis led to Spygate. This led to McLaren's exclusion from that season's constructors' standing and Raikkonen pipping both adversaries to his first WDC by a single point
Ferrari will need to seize advantage of circuits of which the SF16-H maybe strong at, particularly venues such as Sepang and Marina Bay. Souring temperatures upset the optimum operating range for Mercedes' W07, but benefited Ferrari's SF15-T last season
Political turmoil over Ferrari's technical partnership in conjunction with Haas
Complaints from the Mercedes and Ferrari drivers when they attempt to lap the Manor and Haas drivers, who will use the same specification of engine this season. This means the straight-line speeds of the backmarkers will be near-identical to the factory outfits.
PREDICTED WORLD DRIVERS' CHAMPION:
With his occasional woes and questionable lifestyle being a topic of contention, Lewis Hamilton will have no one to blame but himself if he fails to enter the quadruple world champions' club this season. Rosberg and Vettel will run him close all year, but doubts over their outright talents will remain. Raikkonen will contend for race victories occasionally, but he will not feature as a serious championship contender.