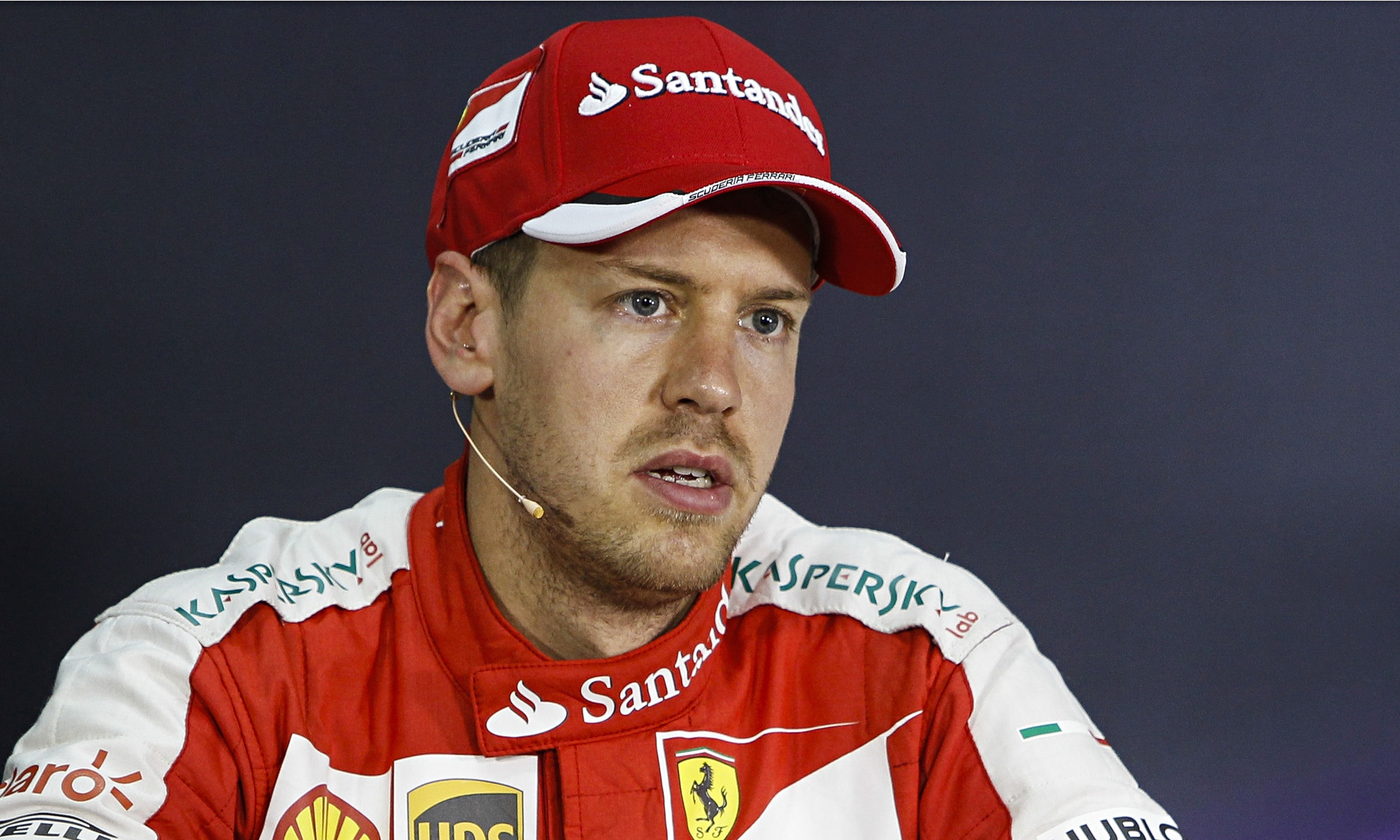 After the news of F1's return to 2015 qualifying system, Sebastian Vettel spoke of his belief that F1 should return to naturally-aspirated engines.
"I personally think the current power unit regulations are too expensive and it would be beneficial for all the teams and the whole sport to go back to something normally aspirated," Vettel said.
Vettel's opinion is very much contrary to that of Ferrari, who last year vetoed a cost cap proposal for engines. It will appear strange to profess, but one could speculate that the sentiments of team personnel of how well Vettel gels with the infrastructure is merely little more than corporate jargon. Many have viewed Vettel's establishment within the Ferrari team to be similiar to that of Michael Schumacher's reign; however, the management structure could not be more different.
Mauricio Arrivabene's official role is listed as "Team Principal"; a position where he manages the team in accordance to the orders of President Sergio Marchionne within the Scuderia hierarchy. This differs greatly to Jean Todt's role during the Schumacher era, where he performed the role of General Manager, with greater freedoms granted by then-Chairman Luca di Montezemolo. It is important to realise that Arrivabene's influence only stretches as far as race day operations of the engineers during race weekends, whilst Jean Todt had controls on the general direction of Scuderia Ferrari within Formula 1 in his reign.
The Michael Schumacher era was infamous for the German being able to command orders to the likes of Todt, Ross Brawn and team personnel to cater every one of his whims and desires. Schumacher was never seen or heard arguing with his team, due to their incredible close bond not seen before or since. When Schumacher left Ferrari in 2006, the golden formula was disbanded, lending far greater control to Luca di Montezemolo and placing Stefano Domencali as Team Principal. This management structure, along with their next prized superstar Fernando Alonso, have since been disposed, but a need to improve the Prancing Horse's sporting brand has ended any hopes of "Driver Power" ever re-emerging. Controversy over team orders incidents- 2002 Austrian & 2010 German Grands Prix still evoke F1 fans with embitterment.
Sebastian Vettel therefore cannot command the same power as Schumacher could in his time as Ferrari lead driver. Vettel does not have a "Number 1" driver clause written into his contract, leaving the Prancing Horse to pair him with a young hotshot, with Max Verstappen speculated to be an option should he part ways with Red Bull. Vettel was notorious for his excellent politicking within the Red Bull hierarchy during his four WDC era, often finding ways to encourage Adrian Newey to design chassis tailored to needs.
At Ferrari, Vettel is paired with a close friend in Kimi Raikkonen. Many outsiders view this as a favourable situation for Ferrari, however, it may prove detrimental to Vettel, as his willingness to share data with Raikkonen is passed onto engineers, who may share this data in coming years with potential new team-mates of Vettel. When Raikkonen retires, Vettel will be pulled out of his comfort zone and he need to combat a team-mate who is likely not to care much for his contribution to Ferrari.
Vettel's statement of which he believes costs should be cut, contrary to Ferrari's desires to remain free to defeat the opposition through financial power, is one which may come back to haunt him if results begin to deteriorate.
F1's Procrastination over 2017 Regulations
With just four months remaining before teams head to their 2017 chassis drawing boards this summer, F1 Strategy Group are nowhere near close to submitting their technical regulation proposals to F1 Commission.
The consensus amongst drivers is that adding more downforce is absurd and making cars wider (therefore heavier) is further pushing F1 away from its "halcyon" days of light 600KG cars fitted with loud V10 engines.
In my opinion, the most important technical change that needs to happen is the reduction of the front wing. It is a foremost priority for the sport to improve the cars' ability to follow each other closely. Nothing puts fans off more than seeing cars who clearly at least a second quicker than the defending car in front, unable to find a way past due to the turbulence of the car in front causing their tyres to lose grip in braking zones.
It is absolutely pivotal for FIA to put their foot down and demand teams to agree to a reduction of front wing sizes in order to attempt to improve the quality of races for consumers immediately.