DRIVER OF THE DAY
Nico Rosberg, Mercedes (P1)
An impeccable performance from start to finish. Every driver who has won the first three races of a season has become world champion and Nico Rosberg's win streak extends to six Grands Prix. What made Rosberg's path to victory was his use of soft compounds to achieve his pole lap, allowing him to build a sizeable lead by his first pit stop on lap 20. He also achieved the fastest lap for the medium compound runs and the second fastest lap on the softs.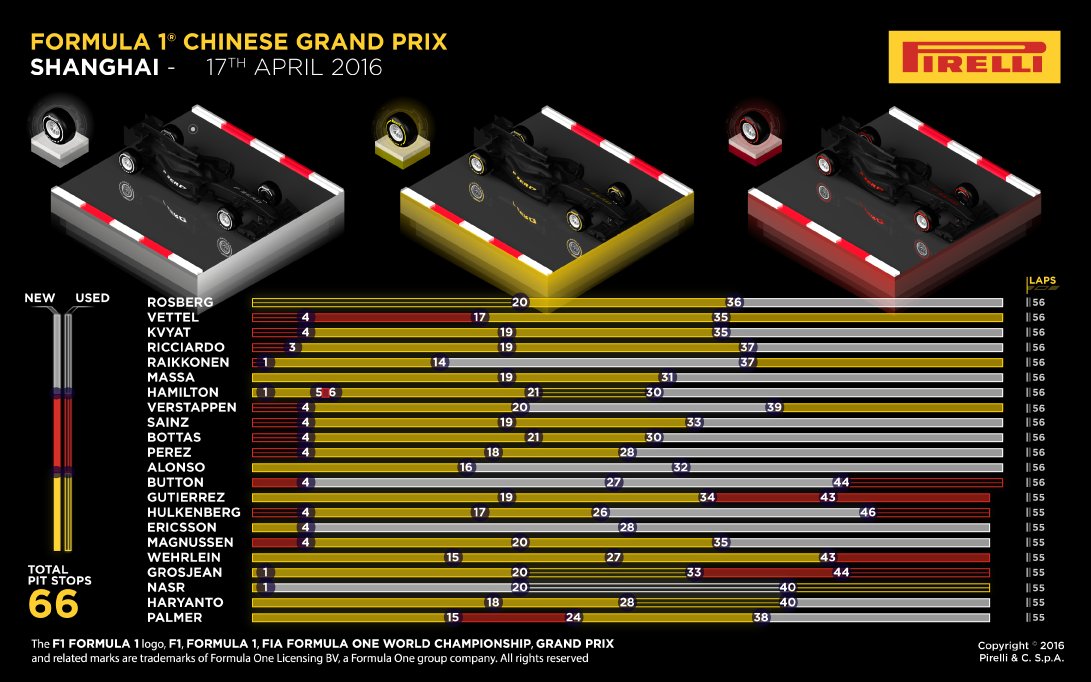 Winners
Daniil Kvyat, Red Bull (P3)
The young Russian drove a composed race en route to P3, despite complaints towards the end of the race via radio. He dealt with Vettel's post race confrontation over the first corner incident in an incredibly mature and admirable manner. After all, Kvyat took a fair opportunity down the inside of turn 1 and never made contact with Vettel, so therefore cannot be held culpable for the German hitting his Ferrari team-mate Raikkonen.
Daniel Ricciardo, Red Bull (P4)
The foxy Australian arguably drove an even better race than his young Russian team-mate, retaining an immeasurable level of panache after his early puncture. It sadly robbed viewers of a tasty fight between Ricciardo and Rosberg for the victory, but the Honey Badger's overtakes on Massa and Hamilton was impressive regardless.
Felipe Massa, Williams (P6)
A steady and solid drive from the Brazilian veteran.
Lewis Hamilton, Mercedes (P7)
The Briton did the best he could in trying circumstances, after incurring a five grid drop for his gearbox change, followed by his early exit from yesterday's qualifying due to power unit issues. Whilst his high flying team-mate Rosberg continues his domination at the front of the grid, Hamilton demonstrated Mercedes' acute handling deficiencies when following the dirty air of other cars. Damage limitation was the end result for Hamilton.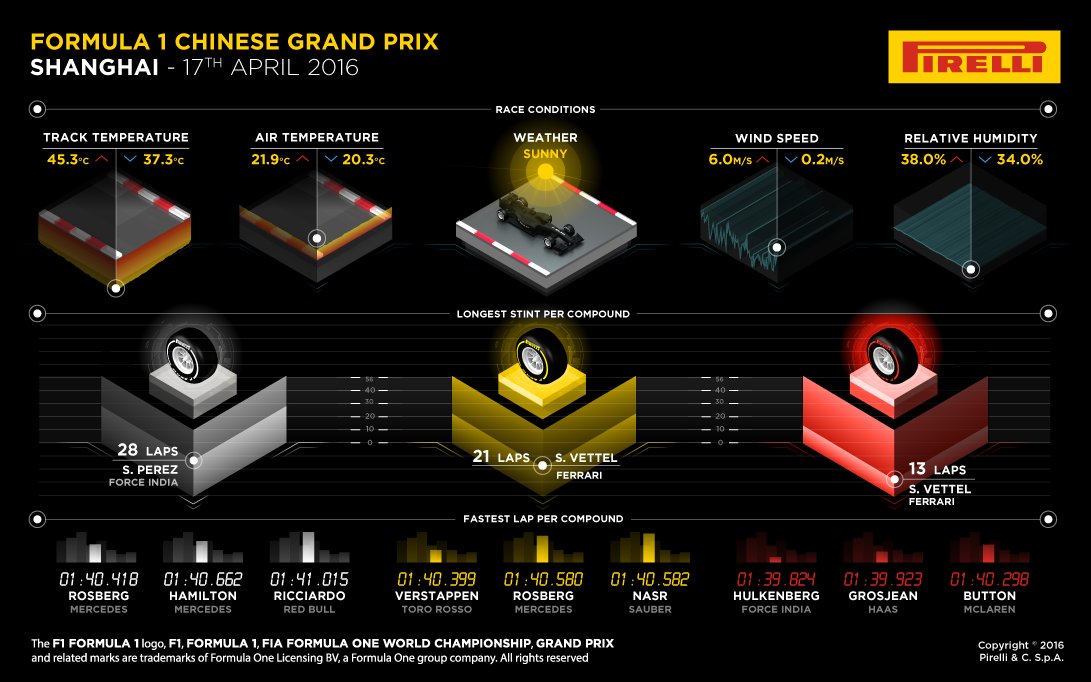 REJECT OF THE RACE
Sebastian Vettel, Ferrari (P2)
Seb's pathetic attempt to attach the blame towards Kyvat was childish and desperate. In hindsight, Vettel could have slowed down further when the Russian attempted his dive in turn 1, but Vettel could have too avoided dramatically steering left and smashing Raikkonen's rear end. What is said during Ferrari's post-race debrief will be a harbinger of Ferrari's title challenge.
Losers
Kimi Raikkonen, Ferrari (P5)
In true Iceman style, Kimi refused to designate blame onto his rivals for the turn 1 incident, but one could opine his friendship with Vettel could hold the Finn back severely in his title challenge. Now is the time for Kimi to be counted and not back down against the Scuderia hierarchy.
Valtteri Bottas, Williams (P10)
The highly touted successor to Kimi's seat at Ferrari drove another anonymous race.
Force India (Perez, P11 & Hulkenberg, P15)
Another underwhelming weekend for the Silverstone-based squad. Pre-season testing proved to be a huge false dawn.
Felipe Nasr, Sauber (P20)
What has happened to this Brazilian hotshot? Nasr completely dominated Ericsson for the majority of last season, but this season he appears to have been caught cold by Sauber's underfunded C35 chassis.
Jolyon Palmer, Renault (P22)
In what was only the fourth Grand Prix to have all its starters reach the chequered flag in F1 history (excluding 2005 United States Grand Prix), Palmer had a catastrophically bad weekend. The 25 year old Briton earns the dubious honour of joining Hans Hermann & Narain Karthikeyan (who has achieved this twice) of finishing last in a race with no retirements or withdrawals. To make matters worse, Palmer finished behind Rio Haryanto, who had been highly touted at the start of the season to be one of the worst drivers in F1 history. Very worrying indeed.
—————————————————
DRIVERS/TEAMS OF THE DAY TALLY
Romain Grosjean X2 (Australia & Bahrain)
Haas X1 (Australia)
Nico Rosberg X1 (China)
REJECTS OF THE DAY TALLY
F1 authorities X1 (Australia)
Williams X1 (Bahrain)
Sebastian Vettel X1 (China)