Driver of the Day
Daniel Ricciardo (Red Bull, P2)
The (usually) smiley Australian dominated the practice sessions and romped his way to a maiden pole position on Saturday. On pure pace he appeared set to take his maiden victory of 2016, before Rosberg waived Hamilton past he was leading by 13 seconds in very wet conditions. The Red Bull called Ricciardo in to pit for a second time on lap 35, but a ridiculous breakdown in communication between the pit engineers and mechanics threw away a certain win for Ricciardo. The Perth driver tried as he might behind a canny Lewis Hamilton, but the super soft compounds ran out of grip and Ricciardo eventually surrendered in the closing laps. Daylight robbery at its worst in F1.
Winners
Lewis Hamilton (Mercedes, P1)
After a difficult Saturday, where the Briton qualified P3, Hamilton waited patiently behind Rosberg in the opening laps. The impetuousness of the opening lap from Spanish Grand Prix two weeks ago was gracefully absent and an act of good will from his team-mate changed the game for Hamilton. Hamilton's tyre conservation came up trumps on both the wet and ultra-soft compounds, where his magnificent performance on the latter set of tyres awarded him his maiden victory of 2016 and brings him 26 points behind Rosberg.
Sergio Perez (Force India, P3)
An inspired decision by his team to prolong his wet compound stint worked wonders for the mercurial Mexican, where he was able to leapfrog Alonso, Vettel, Hulkenberg & Sainz. Holding off Vettel will do no harm for Perez, who is rekindling his reputation after a few anonymous seasons since his breakthrough performances at Sauber.
Fernando Alonso (McLaren, P5)
On a track where engine power is not factor, Alonso and McLaren played a blinder with their pit strategy and although his defense against Rosberg was at times unsportsmanlike, the veteran Spaniard clocked up ten valuable points for the Woking-based squad.
Carlos Sainz, Jr. (Toro Rosso, P8)
The young Spaniard continues to flourish since Verstappen's departure and this result will boost Sainz's strengthening bargaining position within the upcoming silly season.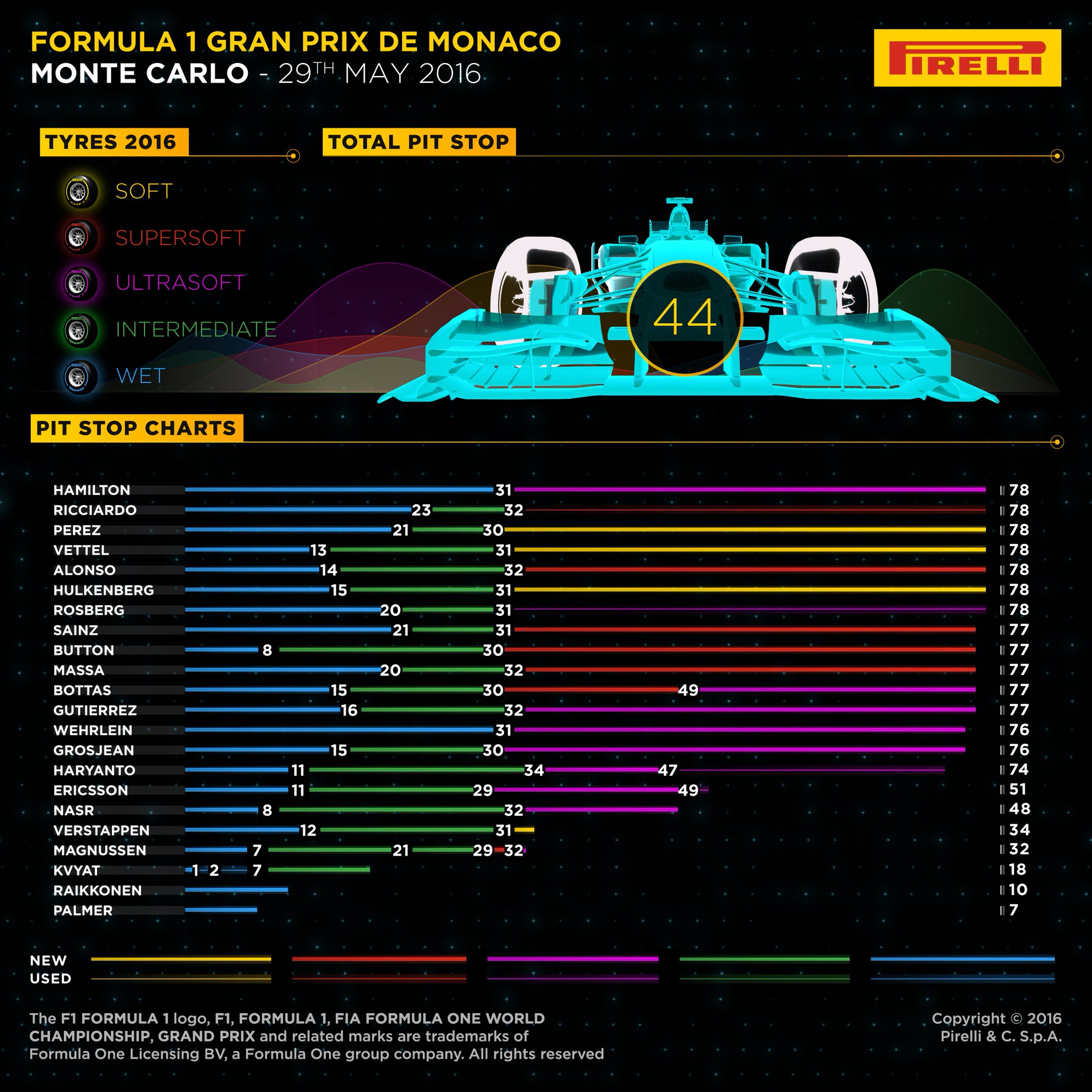 Rejects of the Day
Sauber, Felipe Nasr & Marcus Ericsson (DNF & DNF)
For a team in severe fiscal crisis, this was the ultimate meltdown from hell. There was nothing to gain from either driver's actions- Nasr refused to give way to Ericsson on the run-up to Turn 1 and Ericsson clobbered into the side of Nasr at Rascasse at the end of the lap in question. Monisha Kaltenborn cannot sack or even sanction either driver properly due to their invaluable sponsorship money, which leaves the tension further exacerbated within the Swiss team. It is imperative Kaltenborn and Peter Sauber find a strong backer to buy a stake within this crippling organisation, otherwise the end of Sauber is looming as we speak.
Losers
Nico Rosberg (Mercedes, P7)
Brake issues hindered the WDC leader's day, but he arguably made matters worse for himself by obeying team orders in allowing Hamilton past. Today's result leaves Rosberg with only a 26 point cushion over his illustrious team-mate and his selflessness and honesty may cost him yet another elusive championship victory.
Max Verstappen (Toro Rosso, DNF) Kevin Magnussen (Renault, DNF) Kimi Raikkonen (Ferrari, DNF), Daniil Kvyat & Jolyon Palmer (Renault, DNF)
Circuit de Monaco proved itself as the "jewel of F1" with its traditional collection of victims. Palmer damaged his fading status further with an embarrassing early crash behind the safety car, Kimi Raikkonen ousted himself shortly afterwards with an investigation over his refusal to park his Ferrari before the tunnel, Daniil Kvyat & Kevin Magnussen wrecked each other's races with a clumsy collision at Rascasse, whilst Max Verstappen suffered his third crash in the weekend at Massenet in his sightseeing tour of the Principality.
Driver of the day
Romain Grosjean X2
Nico Rosberg X1
Kevin Magnussen X1
Max Verstappen X1
Daniel Ricciardo X1
Reject of the day
F1 Authorities X1
Williams X1
Sebastian Vettel X1
Daniil Kvyat X1
Mercedes X1
Sauber X1