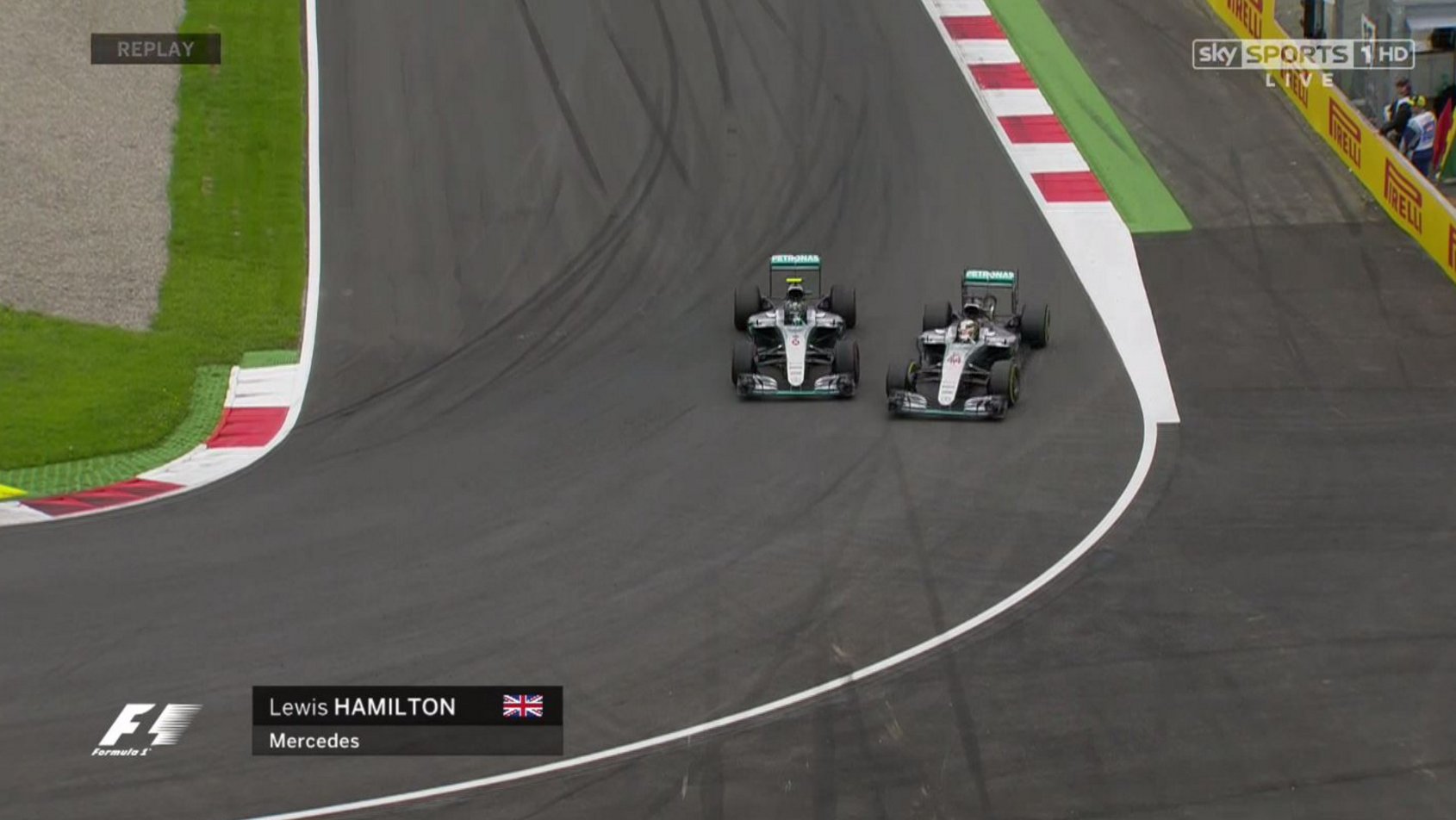 DRIVER OF THE DAY
Max Verstappen (Red Bull-TAG Heuer) 2nd
56 laps on the softs and holding off seasoned veteran Raikkonen is testament to the natural intuition and perseverance of the young Dutchman. Max may not be the quickest over a qualifying lap, but his racecraft resembles that of a multiple world champion.
WINNERS
Lewis Hamilton (Mercedes) 1st
In truth, the Briton had an average race. His complaining on the radio about the choice of soft tyres in comparison to Rosberg's super-softs for the final stint did his reputation no favours. However, the turn 2 incident on the final lap was definitely not Hamilton's fault.
Kimi Raikkonen (Ferrari) 3rd
The Iceman did his best under difficult circumstances, thanks to more questionable strategic errors by Ferrari. Whether Kimi could have won if he took a two stopper is unknown, but for Ferrari the timing his pit stop dropped him from 2nd to 5th, leaving him stuck behind the slower Red Bulls.
Jenson Button (McLaren-Honda) 6th
A magnificent qualifying lap placed Jenson in a shock 3rd place. To no-one's surprise, Button dropped down to 9th, but his stint on the soft compounds was a throwback to his previous prosperous days at McLaren. In addition his overtakes dazzled the fans and Button never put a wheel wrong.
Pascal Wehrlein (MRT-Mercedes) 10th
On a day which Wehrlein's compatriots blundered in a varying circumstances, the DTM champion came of age. A scintillating qualifying lap placed his Manor 12th and his patience and intelligence allowed the German to quietly scheme his way to his first points finish and Manor's first point for two years.
REJECT OF THE DAY
Nico Hulkenberg (Force India-Mercedes) DNF
The Hulk's reputation as the best driver F1 has seen to fail to score a podium continues, but a disastrous start dropped him rapidly down to 13th. To exacerbate his agony, a five second time penalty was applied for speeding in the pitlane. Eventually, Hulkenberg pulled up in the pits on a day which should have delivered so much more.
LOSERS
Ferrari
Make the same mistake twice is a sign of carelessness, but to do so thrice is a sign of growing insanity. A rearrangement of Ferrari's pit strategy team is urgently needed, but the Scuderia's hierarchy is not heeding the warnings. In addition, Vettel's tyre failure shows a worrying lack of ability from the engineers to analyse issues and solve them effectively.
Nico Rosberg (Mercedes) 4th
Nico, my friend, watch a replay of that final lap incident and you will see that you didn't even attempt to aim your car's nose towards the apex whatsoever.
DofD
Grosjean X2 Rosberg X1 Magnussen X1 Verstappen X2 Ricciardo X1 Bottas X1 Perez X1
RofD
F1 Authorities X1 Williams X1 Vettel X1 Kvyat X1 Mercedes X1 Sauber X1 Rosberg X1 Hamilton X1 Hulkenberg X1