DRIVER OF THE DAY
Max Verstappen
REJECT OF THE DAY
F1 Authorities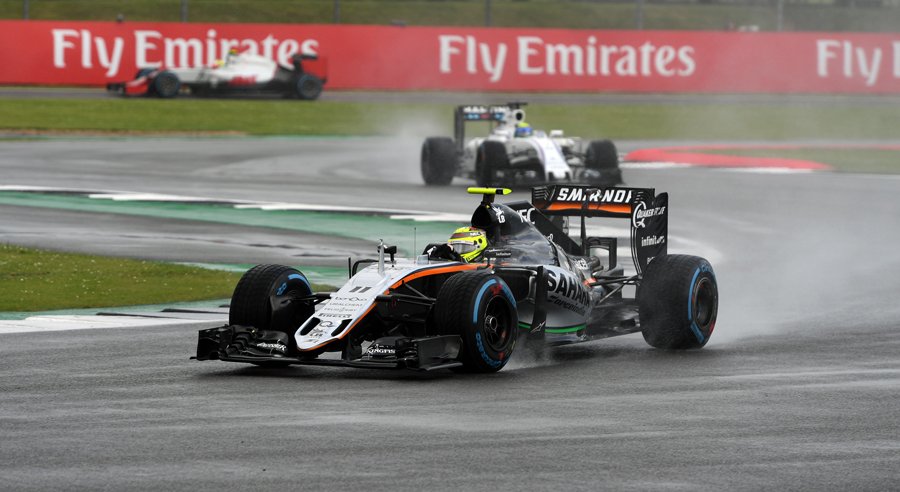 It is safe to say the start of yesterday's British Grand Prix was farcical. In spite of the brightening skies and an abrupt end to the downpour prior to the parade lap, Charlie Whiting ordered drivers to meander behind the Safety Car for the first five laps. So one must ask, what is the point of the full wet compounds? Within two laps of the restart, the majority of the field barring the Mercedes and Red Bulls switched to intermediates. The decision to start this year's Monaco Grand Prix behind the Safety Car was wise; the heavens had completely drenched the track and rain continued to sprinkle after the Safety Car had withdrew. In a circuit surrounded by uneven armco barriers, a potential pile up was always a likely scenario, however, at a purpose built venue such as Silverstone, a similar situation was a much less likely eventuality.
When the track inevitably dried quickly, the multiple dry compound rule was annulled, allowing many to run the remaining thirty laps on the medium compounds. This meant viewers were treated to a less than thrilling race by 2016 standards.
This year's race will be remembered for Max Verstappen's extraordinary overtake around the outside on Nico Rosberg at the exit of Maggotts and Becketts; such precocity is leaving believing his ability to dominate F1 for the next two decades and overhaul Michael Schumacher's seven WDC. Unfortunately, it will also be remembered for the radio ban rearing its ugly head once again; after debacles surrounding the struggles of Hamilton and Raikkonen concerning their car settings in Baku, Mercedes panicked and leaked illegal assistance to a struggling Rosberg, who had gearbox gremlins. It was draconian of the stewards to add ten seconds to Rosberg's race time, costing three valuable points and leaving Lewis Hamilton just a single point behind his firm nemesis. Hamilton drove impeccable throughout this year's race; he only a opened a four second gap to the car behind when required and conserved his car expertly throughout.
Life in F1 is rather straightforward when you're driving the fastest car in ideal circumstances, as everyone else struggled and Williams and Ferrari have both taken gradual steps back as this season has progressed. It appears not only are their strategic decisions are flawed, but the outright pace of their chassis are falling behind where they were in regards to their standing in the pecking order last year post-Silverstone. Red Bull appear to be Mercedes' closet rivals now, but frustrations from Daniel Ricciardo's side of the garage could light a bitter feud between himself and Verstappen.
On the whole, it appears most of the paddock is already focused on 2017 with more than half of this year's Grands Prix still yet to commerce.