DRIVER OF THE DAY 
Max Verstappen (P3, Red Bull)
On a day of superlative drives from so many drivers in adverse conditions, Verstappen shone above the rest yet again. I'll personally admit to being biased against the young Dutchman, but his save on the start-finish straight and quickfire overtakes will stick in the memories of those who witnessed them.
WINNERS
Nico Rosberg (P2, Mercedes)
Despite being obliterated by his illustrious triple world champion team-mate Lewis Hamilton, Rosberg's championship lead was only cut to twelve points. Some may see the 31-year-old German as a mediocre world champion, but his consistency and persistence has paid dividends. If Rosberg becomes world champion, he will be thoroughly deserving of it.
Sergio Perez (P4, Force India)
Mexico's brightest hope toppled his outgoing Force India team-mate Nico Hulkenberg, as the Silverstone-based team further consolidated their P4 status in the constructors' standings.
Carlos Sainz (P6, Toro Rosso)
Another outstanding performance from Spain's next superstar.
Felipe Nasr (P9, Sauber)
Finally! After a disastrous season with lack of finances and development, Nasr produced a coruscating race as the heavens opened. With numerous retirements and spins from his rivals, the Brazilian was elevated to an inconceivable P6 in the latter stages. Inevitably, Sainz and Hulkenberg overtook him, but those valuable prize money dollars will alleviate Sauber's ailing fiscal woes.
Fernando Alonso (P10, McLaren)
Not the greatest performance of his career, yet the manner in which he opened a 37 second lap between himself and team-mate Jenson Button in the last 20 laps was spellbinding.
Esteban Ocon (P12, MRT)
Despite throwing away P10, which would have not costed Manor P10 in the constructors' standings, the 20 year old Frenchman wowed onlookers and destroyed equally highly-touted team-mate Pascal Wehrlein, who struggled in the torrential conditions. His early transition in F1 has proven tricky, but he proving his backers right.
REJECT OF THE DAY
Romain Grosjean (DNS, Haas)
Crashed out whilst driving to the starting grid. Leadership material he is not.
SPECIAL MENTION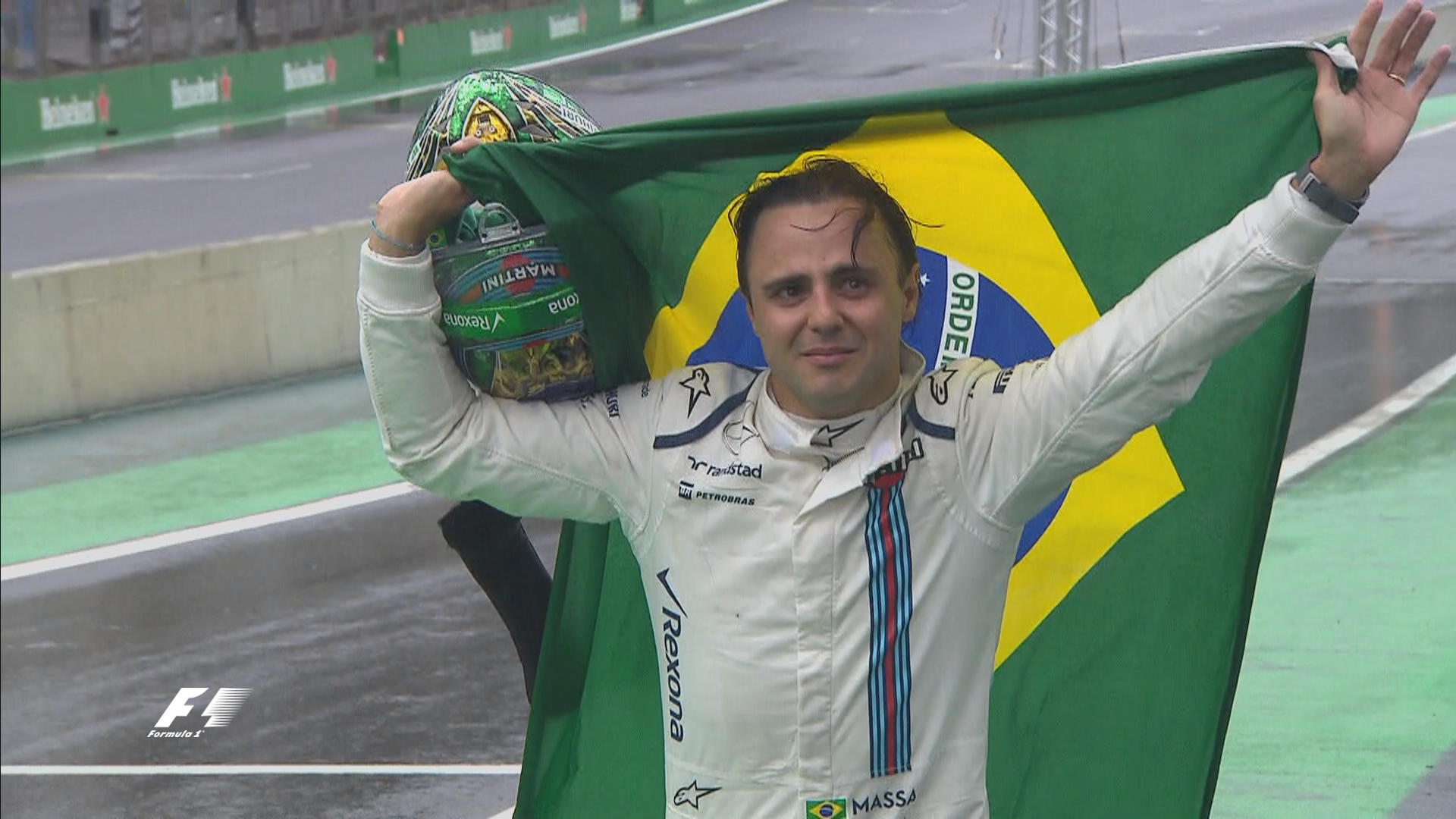 Felipe Massa (RET, Williams)
He may have ended his race in disappointing circumstances, but his guard of honour proves how special and unique he is.